APRIL 2021 | WHAT'S IN THIS ISSUE?

» Considering a fixer-upper? What you need to know
» Should you replace your home's siding?
» Investing in spring vacation property? 5 up-and-coming U.S. destinations

Considering a fixer-upper? What you need to know

Fixer-uppers are tempting prospects. Such properties let you buy into a desirable neighborhood at far below typical market value. That's because you're not buying a typical house.

With fixer-uppers, you must think carefully. Ask yourself: Will this house be worth the work I put in? To find your answer, follow these three steps.Add up the costs: First, consider everything that needs to be done in the home. Always assume more work rather than less. Add up all costs for materials and labor. If you plan on doing some of the work yourself, factor in your own labor costs as well. Hiring a home inspector helps a lot during this step. Their expertise can ensure you're not missing any costs hidden behind the walls or under the roof.Calculate the final value: Regardless of whether you plan to sell the house or live in it, you need to estimate what the finished value will be. Search for comparable listings, or "comps," that have sold in the area to get a rough idea of what to expect. A Realtor can easily run a search on your behalf.Find the difference: Finally, subtract the total estimated costs from the estimated final value. Subtract an extra 5-10% for unforeseen issues. The number you get should be the absolute upper limit of what you offer. Anything more, and a great deal can easily turn into a money pit.
If that final number looks good to you, then that fixer-upper may be just what you've been looking for. Time to secure a renovation loan!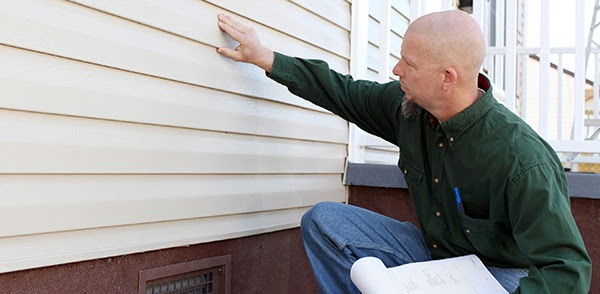 Should you replace your home's siding?

Siding. Most homes have it, but many homeowners don't know much about it. How does one tell when it's time to replace it? What's the difference between unsightly and unstable? Here are four signs to watch out for.Rotting or crumbling. This is especially common in wood siding. It often starts with the edges beginning to darken, paint peeling off, and pieces beginning to fall away. Such advanced deterioration can't be patched or repaired, making new siding a necessity.High heating bills. Many factors can drive your energy bills up. As a result, a lot of homeowners overlook their siding as the culprit. However, once you've eliminated drafts and sealed the gaps in windows and doors, it's often just bad insulation and siding left to blame.Warping. If the panels are visibly warped or bulging, it's a sign of serious damage underneath. The siding needs to be removed so that the damage can be assessed and addressed.Gaps or cracks. If you see cracking or gaps in your siding panels, then those panels are no longer doing their job. They're letting moisture in, which can damage your home's structure and cause mold. If you see these defects, there's no question about it: you need new siding.
Investing in spring vacation property? 5 up-and-coming U.S. destinations
Getaways gaining attention:
Myrtle Beach, South CarolinaTucson, ArizonaSavannah, GeorgiaSanibel Island, FloridaCannon Beach, Oregon