APRIL 2021 | WHAT'S IN THIS ISSUE?

» Generational selling: What different generations look for in a home
» Should you replace your home's siding?
» Investing in spring vacation property? 5 up-and-coming U.S. destinations




Generational selling: What different generations look for in a home

Different generations like different houses. Understanding the must-haves of baby boomers vs. millennials can help you better plan how you market your home for sale.

Boomers (57-75 years old): The dominant themes for baby boomer house hunters are downsizing, walkability and single-level living. Homes under 2,600 square feet are good, and under 2,000 are even better. They are also often looking for communities with shops and restaurants in walking distance. It all comes down to wanting a less expensive, more relaxed lifestyle as they move into their retirement years.

Gen X (41-56 years old): After the housing market collapse in 2007, many people of Gen X lost their homes. These buyers are now looking to return to homeownership in a big way. They tend to focus on easy commutes and greater square footage. They are the most likely to be buying in suburban neighborhoods and are especially interested in homes with ample storage.

Millennials (25-40 years old): Millennials are prioritizing lifestyle and experiences in their home purchases. Outdoor living areas are at the top of many millennial must-have lists. They also tend to be searching for homes with easy access to bars, restaurants and entertainment venues.

Gen Z (24 and younger): This generation isn't heavily represented in the housing market yet. When surveyed about their future homes, they show more interest in suburban living than millennials. They're also showing interest in smaller, more affordable homes.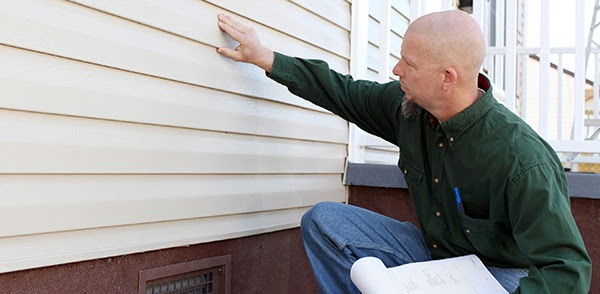 Should you replace your home's siding?

Siding. Most homes have it, but many homeowners don't know much about it. How does one tell when it's time to replace it? What's the difference between unsightly and unstable? Here are four signs to watch out for.Rotting or crumbling. This is especially common in wood siding. It often starts with the edges beginning to darken, paint peeling off, and pieces beginning to fall away. Such advanced deterioration can't be patched or repaired, making new siding a necessity.
High heating bills. Many factors can drive your energy bills up. As a result, a lot of homeowners overlook their siding as the culprit. However, once you've eliminated drafts and sealed the gaps in windows and doors, it's often just bad insulation and siding left to blame.
Warping. If the panels are visibly warped or bulging, it's a sign of serious damage underneath. The siding needs to be removed so that the damage can be assessed and addressed.
Gaps or cracks. If you see cracking or gaps in your siding panels, then those panels are no longer doing their job. They're letting moisture in, which can damage your home's structure and cause mold. If you see these defects, there's no question about it: you need new siding.




Investing in spring vacation property? 5 up-and-coming U.S. destinations
Getaways gaining attention:
Myrtle Beach, South Carolina
Tucson, Arizona
Savannah, Georgia
Sanibel Island, Florida
Cannon Beach, Oregon