DECEMBER 2020 | WHAT'S IN THIS ISSUE?
» Market surprises: Winning and losing real estate markets
» 4 eco-friendly, beautiful flooring choices
» Top 5 house problems caused by winter weather

Market surprises: Winning and losing real estate markets
This year has seen some truly seismic shifts in certain ZIP codes. The unique pressures of COVID-19 are likely the main culprit, as homeowners struggle with furloughs and adapt to work-from-home. To put the fluctuating landscape into perspective, we've summarized two of the hottest emerging real estate markets, as well as two markets that have cooled down considerably in 2020.
Heating up:
1. Boise, ID: Forbes used data from the sites Redfin and Zillow to pinpoint Boise as one of the fastest growing real estate markets in the country. In the past two years, the median home price has increased 20%, while the available housing stock has plummeted by an incredible 87%.
2. Colorado Springs, CO: According to internal statistics from Realtor.com, ZIP code 80911 in Colorado Springs is sizzling. Property views have increased 38% this year, and listings are only spending an average of 13 days on the market.
Cooling down:
1. Naples, FL: There are a few markets seeing sharp declines in Florida, and Naples is one of the most striking. The median home price has dropped nearly 9% in the past two years, and houses spend a staggering average of 140 days on the market.
2. San Francisco, CA: This market has been famously competitive for years, but since COVID-19 things have begun to change. According to the San Francisco Association of Realtors and Multiple Listing Service, house listings have increased by 44% this year. Meanwhile, Redfin reports that the median sale price has dropped by 2.3%.
4 eco-friendly, beautiful flooring choices
From the moment you step into a home, the floors are on full display. These days, buyers are looking for floors that go beyond "good looking"; they also want the materials to be environmentally friendly.
Luckily, there are plenty of options to choose from that fit this bill. Here are four of the most popular eco-friendly floors on the market.
Bamboo: The invention of "strand-woven" bamboo boards has allowed buyers to get the look and durability of hardwood floors at a fraction of the price. Look for companies that source from responsibly managed plantations, where the bamboo has not been clear cut.
Recycled glass tile: For luxurious color and shine, recycled glass tile is the top choice. This material comes in a wide range of colors, from earthy browns and grays to striking cobalt blue.
Linoleum: Linoleum is made entirely from renewable, natural resources including linseed oil and wood flour. This is the ultimate choice for sustainable flooring that's full of color.
Wool carpet: For the softest sustainable flooring, choose 100% wool carpets. These durable carpets aren't just luxurious to walk on, they're also naturally resistant to stains and spills.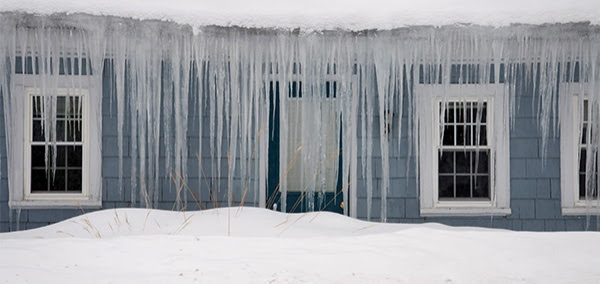 Top 5 house problems caused by winter weather
1. Roof failure caused by ice and snow.
2. Water damage caused by frozen pipes.
3. House fires caused by faulty heating appliances.
4. Ceiling and wall damage caused by ice dams.
5. Exterior damage caused by high winds.