DECEMBER 2020 | WHAT'S IN THIS ISSUE?
» Paint colors that add value to your home
» 4 eco-friendly, beautiful flooring choices
» Top 5 house problems caused by winter weather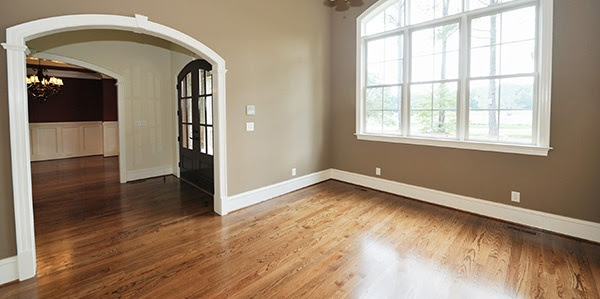 Paint colors that add value to your 

home
It's common knowledge that a fresh coat of paint is one of the easiest ways to help your home sell. However, the right colors are crucial. Research shows that certain paint colors in certain rooms of the home can raise the final sale value by thousands.
Blue in the bathroom: In 2017, Zillow found that blue can be a surprisingly valuable color. In particular, houses with bathrooms that were painted a pale, soft blue sold for an average of $5,440 more than expected.
Brown living rooms: That same study by Zillow also found that light browns, such as beige and taupe, added value when used in living rooms. Homes painted this way sold for an average of $1,926 more than expected.
Avoid bright white: While neutrals consistently cause homes to sell for more money, stark white for interiors is usually not the right choice. This color can easily come across as sterile and uninviting.
Paint it black: Generally light colors are better, but the exception is the front door. A black front door has been shown to increase the sales price of an average American home by 2.9%. Black can also be an effective color when used on kitchen islands and cabinets, so long as the walls provide ample contrast.
Neighborly exteriors: There are many exterior colors that can work well when selling your house. To help make the right choice for your home, look at what the neighbors have done. After all, buyers already like your neighborhood. Use that knowledge to your advantage when choosing an exterior color.
4 eco-friendly, beautiful flooring choices
From the moment you step into a home, the floors are on full display. These days, buyers are looking for floors that go beyond "good looking"; they also want the materials to be environmentally friendly.
Luckily, there are plenty of options to choose from that fit this bill. Here are four of the most popular eco-friendly floors on the market.
Bamboo: The invention of "strand-woven" bamboo boards has allowed buyers to get the look and durability of hardwood floors at a fraction of the price. Look for companies that source from responsibly managed plantations, where the bamboo has not been clear cut.
Recycled glass tile: For luxurious color and shine, recycled glass tile is the top choice. This material comes in a wide range of colors, from earthy browns and grays to striking cobalt blue.
Linoleum: Linoleum is made entirely from renewable, natural resources including linseed oil and wood flour. This is the ultimate choice for sustainable flooring that's full of color.
Wool carpet: For the softest sustainable flooring, choose 100% wool carpets. These durable carpets aren't just luxurious to walk on, they're also naturally resistant to stains and spills.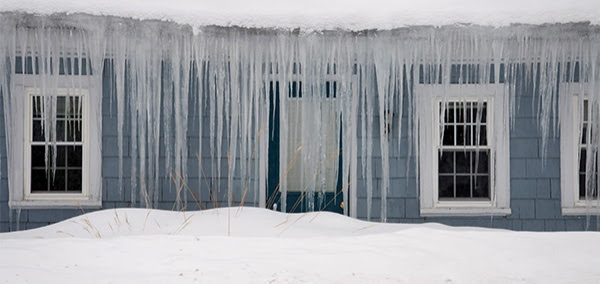 Top 5 house problems caused by winter weather
1. Roof failure caused by ice and snow.
2. Water damage caused by frozen pipes.
3. House fires caused by faulty heating appliances.
4. Ceiling and wall damage caused by ice dams.
5. Exterior damage caused by high winds.