JANUARY 2022 | WHAT'S IN THIS ISSUE?

» 5 low-cost strategies to boost your home's appraisal value
» What does 2022 hold for housing?
» 3 ways to prevent ice dams

5 low-cost strategies to boost your home's appraisal value

The home appraisal process is supposed to be unbiased. However, appraisers are only human. With these simple, low-cost strategies, you may be able to tilt your appraiser's opinion of your home's value in a more generous direction.

1. Get the outside looking lovely
Mowing, raking leaves, picking up debris and trimming overgrowth — these all boost your home's curb appeal. Make a positive impression on your appraiser before they've even reached the front door!

2. Communicate the changes you've made
It's not always obvious you replaced your countertops three months ago or re-did the bathroom last year. Documenting every upgrade, including the date completed and the total cost, gives the appraiser a more accurate understanding of value in the home.

3. Keep it clean
Things like pet hair and soap scum leave a bad impression. So, before the appraiser arrives, do a deep clean. Put clutter away, scrub your counters, bathrooms and appliances, and address unsightly spots and unsavory smells.

4. Get your papers ready
Have important paperwork on hand, including a copy of the complete offer from the finance company, floor plans, specifications and the like. While it's not standard practice, it can help to have your Realtor present as well. They're more likely to notice discrepancies.

5. Anticipate comps
Study comps in your neighborhood and note any that may bring your home value down. If you have information as to why those comps aren't a good equivalent to your home, share that with your appraiser.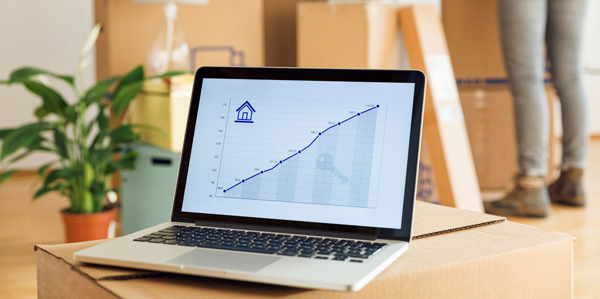 What does 2022 hold for housing?

Models are useful for predicting the future of housing prices. But with the outlandish market conditions of 2021, there's no consensus to be found about 2022. Let's break down the extreme ends of the prediction spectrum, and what it all could mean for the future.

Some models say big price increases…
In November, Zillow predicted home values would rise a whopping 13.6% in the next 12 months. But they're not even the most bullish model around. Goldman Sachs is predicting 16%.

If these models are right, priced-out home buyers aren't going to see relief anytime soon.

…but other models say small increases
The real estate data firm CoreLogic is much more conservative, predicting a price increase of just 2.5% year over year. Redfin sees things similarly, predicting a 3% increase.

Both models interpret the combination of rising mortgage rates and already high home prices as a recipe for lower demand by speculators, and lower price growth overall.

The bottom line: Prices will increase
The only thing most everyone can agree on is that the median home price will keep rising next year. But the total percentage increase? That's still anyone's guess.
3 ways to prevent ice dams

Trust us. The best way to handle ice dams is prevention. Here are three tried-and-true strategies:
1. Install heated cables along your roof's edge.
2. If you don't have cables, use a roof rake after every snowfall.
3. Keep your attic well ventilated.