Life @ Home eNewsletter: June 2021

JUNE 2021 | WHAT'S IN THIS ISSUE?

» When wouldn't you go with the highest offer?
» Handling hornets, wasps and bees in your home
» 2021's affordable beach towns

When wouldn't you go with the highest offer?

It can be hard to imagine — choosing an offer that is $1,000, $5,000 or $10,000 less than the highest bidder. However, it actually happens all the time, and for good cause.

Here are four reasons why you might choose a lower offer when selling your home:

1) Cash offers are more reliable than loan-contingent ones, especially because there are no lenders involved. If your priority is to close fast, accepting a lower all-cash offer is a good strategy.

2) If the highest offer is full of contingencies, a lower offer might be worth the peace of mind. If a prospective buyer waives inspection, financing and appraisal then you know the odds of them backing out are slim.

3) A well-qualified buyer who starts low may ultimately get you the most money. Find out what you can about a buyer's motivations and qualifications. If their offer starts low but they express a strong interest in your home and they have a great pre-approval letter, counteroffering may ultimately net you the most money. Your real estate agent can help you weigh each buyer's potential.

4) Finally, finding an offer that fits your timetable can be worth a lot. For example, consider a situation where you need extra time before your new housing is ready. Choosing an offer that lets you stay as long as you need could save you money on temporary storage and rent.

The right offer usually comes down to more than just top dollar. By considering price, financing, contingencies and motive, you can be certain you're choosing the offer that's best for you.
Handling hornets, wasps and bees in your home

Of all the pests that can infiltrate a home, few strike terror like stinging insects. Hornets, wasps, bees and other swarming creatures often build nests in ceilings, walls, attics and crawlspaces. Here's how to identify what's going on, and what to do about it.

Signs of invadersThe clearest sign you have unwanted guests is seeing them. They might be flying in and out of a small cavity in the exterior, or you may find them alive or dead in your home.Even if you don't see them, you might hear them. A persistent buzzing sound behind drywall or siding is worth checking out.Finally, look for stains. As the insects chew on drywall, yellow-brown stains can begin to show through.How to handle an infestation
If you think you have a nest in your house, DO NOT seal up the entry and exit points. This will agitate the insects and drive them to chew their way out, often right into your living space.

Your best bet is to call a qualified pest control specialist. They can identify the species, locate the nest and remove it completely. Fair warning, they may need to remove paneling or cut holes in the drywall to get the job done. But for most homeowners, that's a small price to pay for feeling safe from stingers.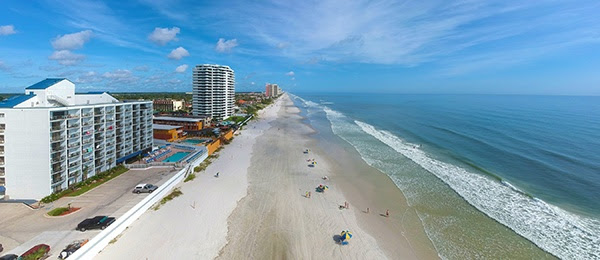 2021's affordable beach towns

Median listing prices taken from Realtor.com

1. Port Arthur, TX: $144k
2. Palm Bay, FL: $180k
3. Biloxi, MS: $189.7k
4. Daytona Beach, FL: $193.9k
5. Ocean Springs, MS: $195k
6. Jacksonville, NC: $196k
7. Kaunakakai, HI: $200k
8. Pensacola, FL: $210k