MARCH 2021 | WHAT'S IN THIS ISSUE?
» The magic of marketing: How to grab attention with your listing
» All about comps: How to find and use comparable listings
» The buzz on spring house pests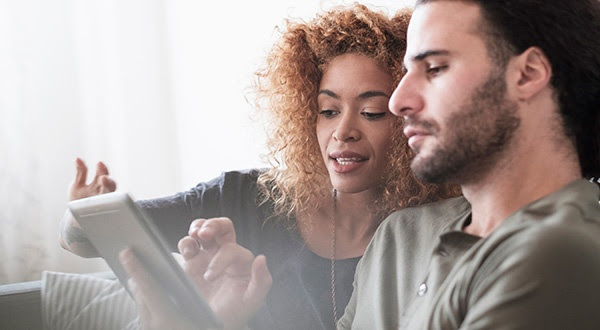 The magic of marketing: How to grab attention with your listing
When it comes to listings, catching a buyer's eye is one thing, but keeping their attention is an entirely different challenge. These tips will help you write a creative listing designed to hook potential buyers.
Headlines should be short, around seven words. Using an emotive descriptor like "stunning" or "luxurious" will help catch attention.
An opening statement is the first sentence in your description. It should immediately explain the listing (Ranch house? Modern condo?) and give one or two of its best features. Lead with a hook like "You won't want to miss" or "Come check out."
Write a narrative description instead of simply listing features. Tell a story about the house and what it would be like to live there. Will they be lulled to sleep by the sounds of the ocean? Will their lives be easier with nearby shops and quality schools? Help buyers to picture themselves already happily moved in.
Use a call to action to end your listing with a sense of urgency. Just like when commercials tell viewers to "call today," give interested buyers an easy next step to follow. It could be a number to call, a form to fill out — anything that channels the interest you have generated directly into results.
Finally, get creative with adjectives. We all know "cozy" means small. Consider instead words like "streamlined" or "efficient" as a fresh way to spin the positives of less square footage. Using unique descriptors throughout your listing will help it to truly shine from start to finish.
All about comps: How to find and use comparable listings
To assess your home's value, you must understand comps. Comps refers to comparable listings, which are similar properties that have sold recently. While a Realtor can help you find comps, you can also do it yourself. All it requires is a critical eye and a little virtual legwork.
Start your search by looking through nearby recently sold listings on real estate sites. Do not include for-sale listings, as their final price hasn't been determined.
Narrow your search by location. First, comps should be in the same neighborhood. Second, they should be similarly situated in that neighborhood. Consider divisions like railroads as well as proximity to perks, like waterfront access. Comps should be on the same side of dividing features, and a similar distance from perks.
Filter by details including date sold, price, square footage, and number of bedrooms and bathrooms. You're looking for listings that match as close as possible. Once you've identified some candidates, take a look at the listing photos, if available. Construction quality, appliances and renovations are some of the similarities to focus on.
Take the three closest comps you found during your search. The median price will give you a solid idea of your home's market value, plus or minus its unique features.
The buzz on spring house pests
How to identify four common spring house pests:
Boxelder bugs: flat, black bugs with orange markings.
Carpenter ants: very large red or black ants.
Cluster flies: large flies with gold backs.
Stink bugs: spade-shaped bugs that emit a foul odor.