MARCH 2022 | WHAT'S IN THIS ISSUE?

» 25 buzz words that can help you market your home
» Top kitchen remodel trends for 2022
» Top towns for spring flower fans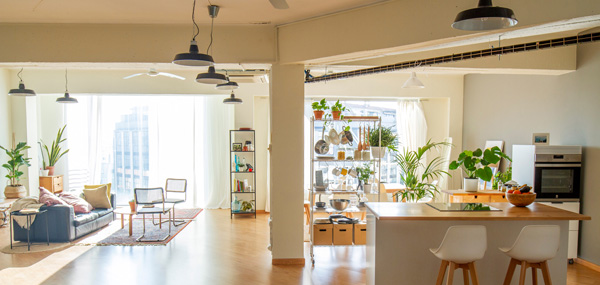 25 buzz words that can help you market your home

Even as online house hunting has supercharged image marketing, buzzwords remain essential for home listings. They're another opportunity to be eye catching, stopping potential buyers from scrolling so they can focus on the property in question.

Recognizing the top buzzwords and how they're trying to impact you as a buyer can help you become a savvier house hunter. To that end, we've pulled together more than 20 top terms identified by experts.

Describing condition

These terms describing a home's condition are meant to make you think everything's shipshape. It's a house that won't give you any unpleasant surprises. But never forget, no matter how wrapped up a listing sounds, there is no substitution for an inspection!Move-in conditionRenovatedRemodelSpotlessUpgradedUpdatedUpdated kitchenWell-maintainedDescribing aesthetic

These aesthetic terms are meant to make a home seem more desirable or valuable. The seller is trying to get you to start imagining yourself living there, enjoying the quality of life they're describing.BeautifulCaptivatingImpeccableLuxuriousDescribing features

These terms call attention to desirable features or aspects of the home. They're usually the most straightforward buzzwords. However, pay attention to whether the images and named features line up. For example, if they mention tile floors but they're not shown in the photos, this can be a sign that something may be a bit off.Fenced backyardGraniteLandscapingNatural lightOpen conceptPergolaStainlessTile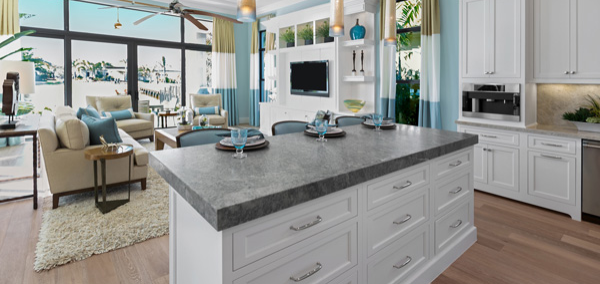 Top kitchen remodel trends for 2022

After surveying more than 2,300 homeowners on their site, Houzz has released their kitchen trends report for 2022. Time to find out how your vision stacks up against the average U.S. homeowner!

Countertops were upgraded in more than 90% of kitchen renovations, and about a third of homeowners reported splurging on them. Engineered quartz and granite were chosen a combined 68% of the time.

Kitchen islands were front and center, with 57% of respondents saying they added one or expanded an existing one. What's more, 92% of island owners reported installing new light fixtures overhead. A lot of this attention comes down to the new, multifaceted importance the kitchen island has acquired, particularly as a workspace.

Transitional, contemporary and modern styles were the first, second and third most popular aesthetics respectively. Among them, though, transitional is the only one that saw an increase in popularity over 2021, rising 4 percentage points to represent 25% of all renovations completed.

Finally, white remains the most popular color choice for walls, backsplashes, countertops and cabinets. Talk about confidence in your ability to keep things clean!
Top towns for spring flower fans

Budding florists, take note! Here are a few towns worth taking root in:
Washington, D.C., for cherry blossomsEnnis, TX, for blue bonnetsMobile, AL, for azaleasHolland, MI, for tulipsLancaster, CA, for poppiesGatlinburg, TN, for wildflowers